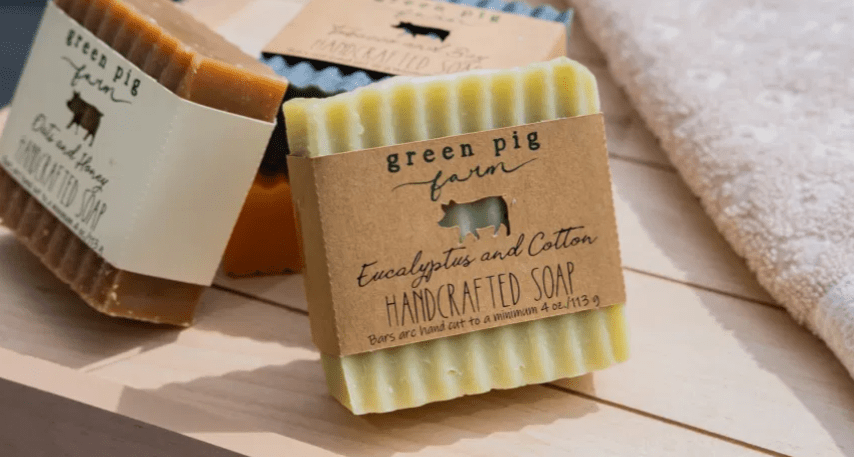 Need Soap?
The GoggleWorks Center for the Arts is a five-story factory turned community arts center located in downtown Reading​, Pennsylvania. Not only do they feature artists, host classes, and hold community events, they have their very own store. The New Store offers "Reading's finest selection of beautifully handcrafted decorative and functional objects; including original artwork, household items and decor, creative children's books and toys, apparel, jewelry, and more."
Green Pig Farm is one of a handful of artisans to be featured. Head on over to The New Store's recent blog post, featuring yours truly. You can purchase our soap at their store!
You can also buy bars directly from our online store, where we feature exclusive fragrances, too! Some of our soap fragrances include:
Garden Mint
Garden Lavender and Mint
Orange and Rosemary
Apple Sage
Cherry Almond
You should know that our soap…
made is small batches and cut by hand
does not use palm oils
does not contain added salts
uses natural pigments –and no synthetic dyes
uses packaging that is eco-friendlty
Green Pig Farm takes pride in their cold process soap. Grab a bar, or several bars, and experience a new kind of clean.